Spouse of the President of Finland will be the EURO-CIU Symposium patroness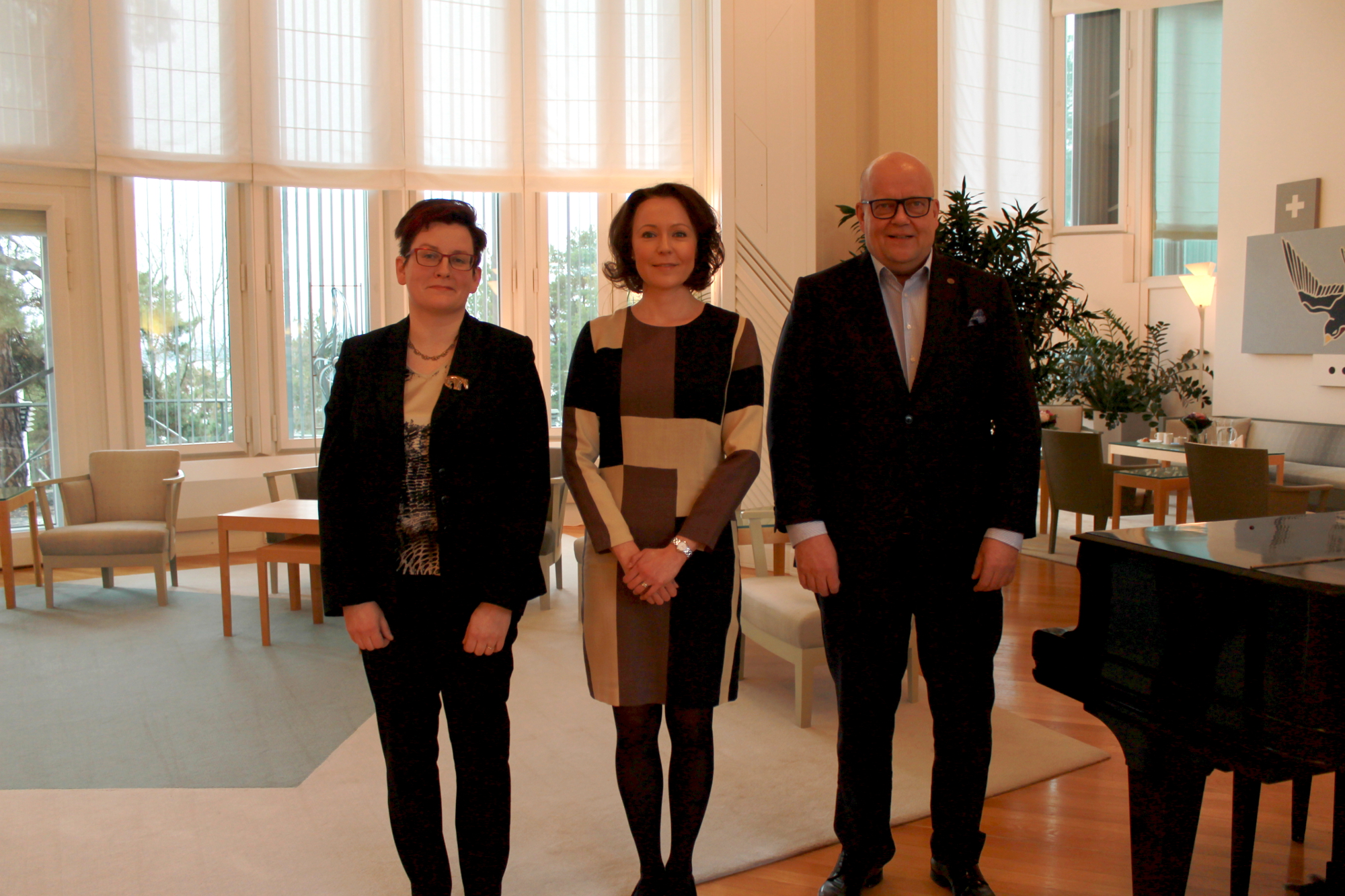 Executive Director of LapCI ry Mrs. Ulla Konkarikoski and Executive Director of Kuuloliitto ry Mr. Pekka Lapinleimu met spouse of the president of Finland Mrs. Jenni Haukio in Helsinki 18th November 2016.
– During the visit we discussed about symposium and it's themes. We heard also about worldwide Unicef For Every Child –campaign which has begun from Jenni Haukio's idea. In addition, we had time to discuss about the technology of cochlear implants, hearing impaired children and adults, as well as about hearing dogs, says Pekka Lapinleimu.
Ulla Konkarikoski is joyful: "At the end of the visit we got the agreement that Mrs Jenni Haukio will act as patroness of the EURO-CIU symposium."
EURO-CIU symposium will handle cochlear implants under six different themes, and it will be held in Helsinki on 20th and 21st April 2017. International symposium will be organized in co-operation by LapCI ry and Kuuloliitto ry.